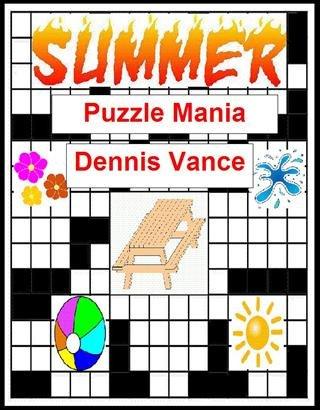 Download Add to Cart $4.50
Dennis has created a
puzzle book to keep y
ou entertained during
those long hot summer days.

Heavenly Cookies Cookbook
Download Add to Cart $5.50
Want to feel like you're 
in Heaven on Earth? 
Well this cookbook will 
make you float on clouds 
of pure ecstasy as 
you try each and 
every savory recipe.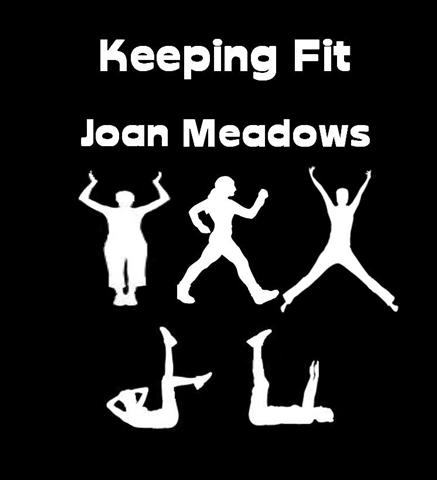 Download Add to Cart $12.99
Simple tips on keeping fit throughout the year.
Print Add to Cart $6.00
Download Add to Cart $1.00
Even ten years after she 
disappeared from his life, 
Ben cannot forget the 
magic of the girl named 
Saskia.  What will he 
do now that he has 
the opportunity to see 
her once more?


The Mystery of the Smithton Necklace
Download Add to Cart $1.00
Holly Myler has found herself in trouble again. She and her best friend Erin should have turned in the necklace as soon as they found it. Now Erin is in trouble and Holly's parent's think she's playing another trick. Can she convince them in time to save Erin?
Download Add to Cart $1.00
This short story is a vivid account of a Texas Ranger's assignment to capture an accused murderess, who just happens to be his childhood sweetheart. All background details, from the Sholtz (Beer) Garden to Austin's Marshall Thompson, have been heavily researched to provide a rich backdrop for the characters and events.
Readers will be able to visit a world apart from themselves, a place where there is nothing to stand between justice and lawlessness except for personal courage and a few brave men with bright tin stars pinned to their chests. Imagine, vast open areas of untouched, virgin land, ripe with promise and rife with the struggle to simply survive. Welcome to the Old West, Texas style
The Quest For The White Jewel
(The Jewels of Earda Book 1)
Print Add to Cart $15.39
Download Add to Cart $4.50
On the world of Earda, 
the Jewels rule all. 
Power flows from their 
depths, and the world 
responds to the will 
of their holders - and, 
the will of holder
of the Black Jewel, 
which rules them all. 
Yet, legend speaks of 
a time when there was 
no Black Jewel, and the 
lands were ruled in peace 
by the White Jewel. They are 
merely legends, now, the truth 
of it lost in the mists of 
time. Or are they? Liara 
and her foster-brother, 
Brader, intend to find out. 
~~~~~~
"An incredible journey 
into a detailed and vibrant 
fantasy world!"
- Mike Pettigraf, 
Paper Tiger Reviews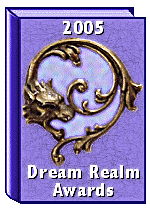 Congratulations to
Janet Lane Walters
for being a finalist in the
Dream Realm Awards.
(The Jewels of Earda Book 2)
Print Add to Cart $14.73
Download Add to Cart $4.50
The Brotherhood of Mages -- 
The Black Jewel has been 
destroyed and several
 of the Jewels of Earda 
need Holders. In their 
hidden refuge, the Brotherhood
      of Mages plot to destroy 
the newly-found peace. 
When Jindera's brother is
 kidnapped by the Mages, 
she vows to rescue him. 
She joins with Corin, 
a peddler and former thief 
who has his own issues 
with the Brotherhood. 
His way of dealing with 
them is avoidance. 
When Jindera is injured, 
Corin knows he must help 
her. They encounter the 
Holders of the Orange 
and Green Jewel. Jindera
bonds with the Red and 
this small group seeks 
the Brotherhood, hoping if
      the refuge is destroyed, 
evil will be defeated 
and peace restored to Earda.
      Can they rescue Jindera's 
brother before the confrontation?

The Secret of The Jewels (The Jewels of Earda 3)
Print Add to Cart $16.50
Download Add to Cart $4.50
The Black Jewel has been
destroyed and the White Jewel
rules the others. The Brotherhood
of Mages are in flight and
many of the mages are dead.
Something troubles the Jewel Holders.
The words of an elderly Healer
send them on quests to find the
secret of the Jewels they hold.
Are the Jewels merely tools or
is there a hidden danger in their use?
The seven Holders must learn the truth.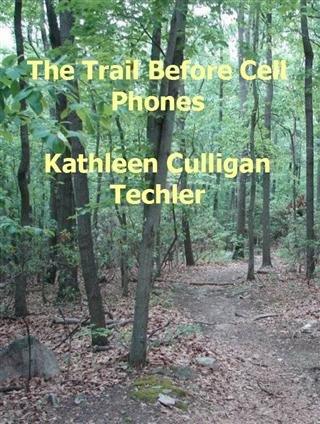 Download Add to Cart $1.00
Joe's camping trip with
family and friends becomes
a father's worst fear.
Can prayer help?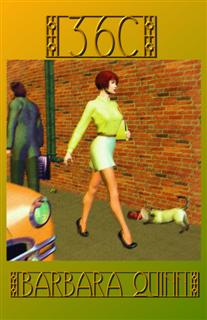 Print Add to Cart $16.68
Download Add to Cart $4.50
Tressa Connell dreams of finding the right fellow, of putting her graphics art degree to work, and of traveling to Venice. The reality is that she's stuck in a dead-end job selling lingerie to rail-thin women who prowl the high-end Manhattan boutique where she works. Hounded by a helmet-haired boss, befriended by a troubled Latina makeup artist, and wooed by a Jewish cop, Tressa also has a giant grandfather clock strapped to her back, a bushel of eggs in her arms, and her mother cracking a Pampers whip over her head.
Bartending Made easy 
is the guide for every 
bartender or wanna 
be bartender.
 In plain words Janette 
Dixon shows you how
 to be an expert at 
bartending so all your
parties can be a smash.

Download Add to Cart $3.00
An up close and personal
look at that crazy carnival
ride we call life -- with
all its sunlight and shadows.
Print Add To Cart $14.20
Download Add to Cart $8.00
The definitive book that anyone who even nears a kitchen should possess!
Expert Chef Eva Kende tells it all. From soup to nuts, from selecting meats to picking vegetables, Ms. Kende tells us what Mother either forgot or never knew. More than just a recipe book, Eva's Kitchen Confidence instructs us on the tools we'll need, about the foods we prepare and just how to prepare them. A must for every child leaving the nest, every new bride and every cook who wondered just how do they do that!
Download Add to Cart $2.00
A joke book that kids of any age can enjoy. Fun clean jokes for everyone