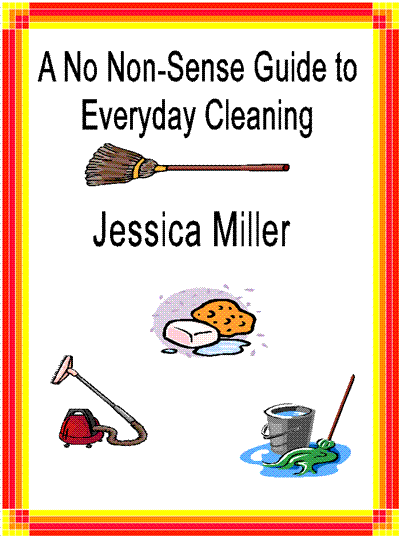 A No Non-Sense Guide
to Everyday Cleaning

Jessica Miller

Download Add to Cart $9.99

A guide for cleaning 

just about anything.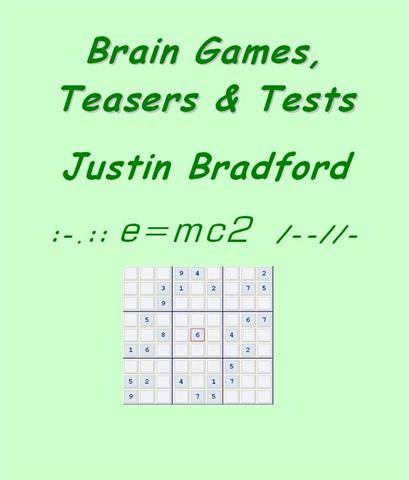 Brain Games, Teasers & Tests
Justin Bradford
Want to keep your brain
alert and your memory sharp?
This book is sure to help.

Download Add to Cart $13.98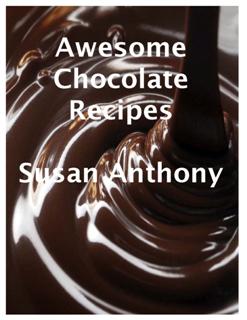 Download Add to Cart $9.99
If you love chocolate 
then this is the 
cookbook for you.  
Susan has created 
a cookbook that 
will fill your 
every chocolate need.

Download Add to Cart $1.00
Sherry couldn't believe it.  
She was 42 and pregnant after 
being told for years she 
could never have kids.  
Now what?  Would her live-in 
boyfriend be upset?  
Would he think she had 
tried to trap him?  
They had a good life, 
would a child change 
their relationship?  
What was she going to 
do and how was she 
going to tell Dale that their 
life was about to change?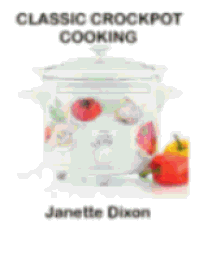 Download Add to Cart $14.95
Remember those Crock Pots of the 70's? Weren't they time savers?
Well they're making a comeback and just in time for your busy life style.
So drag your old crock pot out or buy a new one. These recipes will delight your whole family and save you hours of cooking time.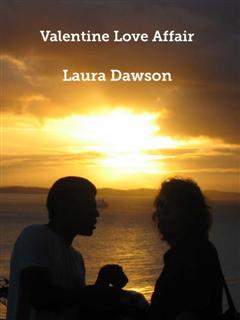 Download Add to Cart $1.00
Nursing a broken heart, Sandy decided to spend Valentine's Day in Sunny Florida. She was through with men for awhile. Then she met Martin and together on the beach they made magic. Would this be just another short term romance or would she finally find love under the warm Florida sun?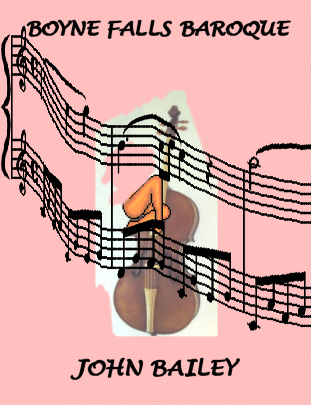 Boyne Falls Baroque
John Bailey
DOWNLOAD Add to Cart $4.50
After hitting the dotcom lottery, 
reformed computer hacker Brian 
Mercer retires to a life of 
ease on Lake Charlevoix, only 
to watch his portfolio tank 
when the tech bubble bursts.   
Resigning himself to rejoining 
the workforce, Brian finds 
that his skills as a computer
 programmer are no longer in 
demand.  He works a series of
 unrewarding jobs until he 
falls in love with Miiko, 
a young Japanese musician who 
feels an odd sexual attraction 
to her cello.  Mikko introduces 
Brian to Grampa Sam, a former 
Yakuza boss who claims to have 
come across a method of divining 
stock prices using the Chinese 
I Ching.  Under the guidance of 
Grampa Sam, Brian begins to repair 
his tattered stock portfolio -- 
until the FBI takes notice of his 
unusual trading activity.  
Convinced that he is engaging 
in fraudulent stock trading, 
the FBI arrests him and Brian is 
forced to return to his hacker 
ways to track down the true culprit.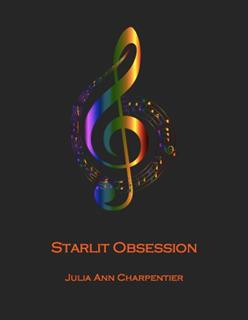 Starlit Obsession
Julia Ann Charpentier
Download Add to Cart $4.50
---------------------------------------
A night of love with a popular songwriter leaves Jade Ramone longing for a man out of reach. Eleven years later the memory of his touch haunts her dreams and stirs her fantasies. Cass Donovan is her sweet obsession, a lover who stole her virginity and romanticized her youth.
She returns with sophistication and a pen name to interview him for a music magazine. An evening of romance leads to his hotel room suite. Compelled by attraction neither can ignore, they renew their friendship in the quiet, discreet hours of the sultry Memphis night. In his arms she discovers insatiable passion.
Cass remembers the girl he loved and releases her with reluctance when ethics forces them to keep their relationship professional. Domineering parents and a broken marriage tarnished Jade's outlook, making her insecure. Cynical of the music business, Cass abandoned his career. Under the sobering influence of maturity can they find young love once again?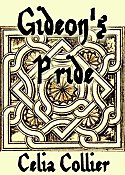 Celia Collier
Download Add to Cart $4.50
Branded a brigand because of his ties to an exiled king, Gideon of Ross haunts his beloved highlands, living his life on the run. The last thing he needs or wants in his tumultuous life is a woman.
On her way to an unwanted union, Sharyn of Nottingham travels into the heart of the Highlands, only to be set upon by outlaws. She is rescued by Gideon, an arrogant Highlander who makes no secret that he finds her an annoyance and intends to be rid of her as quickly as possible.
Before Gideon can deliver Sharyn into the arms of her intended, their party must flee the king's men. The harder they wish to avoid each other, the deeper they are drawn together. As their love grows, the legend behind a mystic chalice, the greed of a king, and their own fears and obligations threaten to come between them. Only a love true and strong will prevail...love and Gideon's pride.