---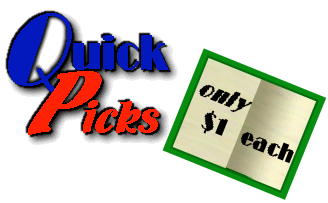 Special short stories and novellas!
Great for a quick read or to check out what e-books are all about!
Fiction and non-fiction!
Keep looking for our Print Quick Picks......We'll be adding more weekly.
Available in html, pdf, prc for the Palm Pilot and other PDA devices and MS Reader.
Also available in .rb (rocket book) format. If .rb isn't listed as an option just use the other option for format and type in rocket format.
```````````````````````````````````````````````````````````````````````````````````````````````

© DiskUs Publishing