---
Marilynn Mansfield
At home in middle America, Marilynn Mansfield is a prolific author, preferring romance, science fiction and cookbooks as her main topics. If she's not cooking it up in the kitchen, she enjoys cooking up terrific books on her keyboard.
Marilynn enjoys the fine arts, good music and great reading in her leisure time.
Check out these books by Marilynn Mansfield!

Tessy the Calico Cat

is Holly's best friend

in the whole world

and together they

share many adventures.

A Christmas Carol
Marilynn Mansfield



A spin off of the classic, this story brings Carol Christmas to terms with her life as she battles demons from the past in her dreams. Can Carol forget tormenting memories of the past to start her life anew or will she be trapped in her dismal life forever?

Terrific worksheets to

print out to help

your child prepare

for learning..

Country cooking at its finest.

Learn tips and tricks to great country cooking

and try out some

of these great recipes.

Hale, hearty and full of

homemade love.

The recipes that Mom made--

and we remember with

lip-smacking memories.

This cookbook combines

Mom's favorites and those

special recipes we loved to

make ourselves as kids.

"A necessity for any kitchen...

and any cook!"

Sinful Delights Cookbook

Coming Soon



Marilynn Mansfield

For all the cookie lovers. This cookbook has all your favorites.

© DiskUs Publishing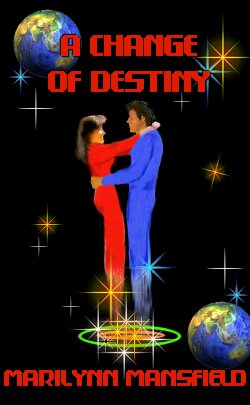 Download: $4.50
Imagine awakening in a strange world and a stranger time...then imagine the losses sustained by mankind are all caused by you. That's the dilemma facing Holly Reed. Only one man can save her while only she can save the future. Together they prove that love can overcome all obstacles...including time itself.

Read A Change of Destiny and experience a love everlasting. Holly Reed travels to the future and not only is cured of her cancer, but meets Brock Dylon, a man that awakens her soul and showers her with a love that time itself can't destroy. Kim's Reviews ~~ Reviewed by Kim Gaona
~~~~~~~~~~~~~~~~~~~~~~~~~~~~~~~~~~~~~~
Reviewed By: Julia Jackson
WCRG on AOL Reviewer Board

Everyone needs a change of destiny. For Holly Reed that simple statement held a lifetime full of hope, but now with death so close, her hope had almost died. Yet, years into the future one man was bent on repaying an act of selflessness, and for Holly Reed that meant new life.
When Brock Dylon time traveled into her life, Holly didn't really know just what she was getting into. The choice she had to make was simple, life or death. Yet for her, the choice of life had one major string attached. Could she go back to her time and leave behind the man that she had come to care so much for?
All his life Brock had heard the story of the woman who had saved his dad's life, and now he had the chance to repay that kindness. But as he watched her heal, Brock discovered that his act had a major string attached. Could he let her go, now that he had found her?
For both Brock and Holly, a change of destiny, marked the beginning of a new life – if only they could stop time.
In "A Change of Destiny," Marilynn Mansfield has written a truly unique story, dealing with an age old question. Given the chance, would you change destiny? Marilynn Mansfield's destiny is already set with the success of this book. I look forward to reading more from this talented and thought provoking author.
© DiskUs Publishing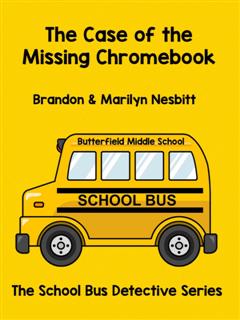 The Case of the Missing Chromebook
Download Add to Cart $2.50
Whenever there is a wrongdoing at Butterfield Middle School, The Butterfield Middle School Bus Detectives are on the scene to solve the problem.
Nancy Cooper's Chromebook came up missing from her locker and she has a report that is due in a week. Can The School Bus Detectives solve the mystery so she can get her chromebook back in time to turn in her report?