---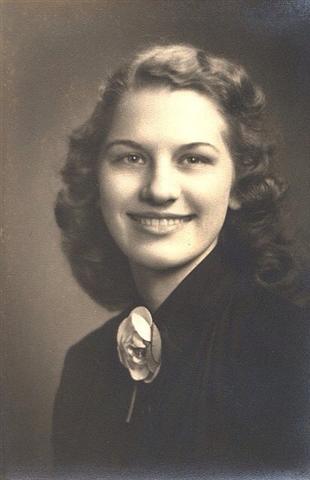 Virginia Lucille (Mock) Gill, 75
Jun. 29, 2013
MUNCIE - Virginia Gill, 75, died peacefully on Friday morning, June 28, 2013.
She was a native of Muncie, graduating from Muncie Central High School in 1954. Two days after graduation she married Harold Gill of Elwood. Together they lived for the past fifty-nine years in Muncie, where they raised their four children, Jeffrey of Seattle, Washington (wife, Carolyn), Randall of St. Louis, Missouri (wife, Vicki), Julie Kirklin of Farmland, Indiana (husband, Robert), and Dennis of Wichita, Kansas (wife, Rhonda). Virginia is survived by her husband and children, eight grandchildren, Elizabeth, David, Ryan, Christopher, Bethany, George, Emily, and Kasey; three great-grandchildren, Adalyn, Sebastian, and Zoey; two sisters, Viola McCartney and Judith Ritchie; many nieces and nephews, and literally hundreds of friends.
She was preceded in death by her parents, Harold and Elizabeth Mock, and her brother, John Russell Mock.
Virginia was a woman of many talents who spent most of her early life raising a family. She was well known as a singer and church musician, and with her family formed the Gill Family gospel-singing group, who for many years sang in churches through Indiana and beyond. After raising her family she transitioned to full-time work as an administrative assistant, and partner with her husband in Gill Tax Service. For the past eleven years they have attended First Baptist Church of Muncie.
The funeral service will be 10:00 a.m. Monday, July 1, 2013 at First Baptist Church, 309 E. Adams St., Muncie.
Visiting hours will take place from 3-6 p.m. Sunday at the church.
Virginia's family have entrusted Dunnichay Funeral Home, Elwood with her final arrangements
~~~~~~~~~~~~~~~~~~
Virginia is not only an author at DiskUs but she is also a close friend of our family. I have known Virginia since I was a very young girl and have always had fond memories of her and her family.
Virginia had the voice of an angel. When she sang The Lord's Prayer, everyone in the audience could feel the spirit and one of my all time favorites as a child was when the family would sing "Oh Brother Jonah".
Virgina will be missed by all who knew her and she is now singing in the Heavenly Choir.
Marilyn Nesbitt: CEO DiskUs Publishing
___________________________________________
I never met Virginia but I did read her books as I edited them for publication and she was a wonderful writer. You could feel the love she felt for her family in the words she wrote about them.
Carol Davis: Senior Editor, DiskUs Publishing
---------------------------------------------------
I loved reading both of Virginia's books. They both showed the love she had for her family and her God. Virgina will be missed by all of her readers and fans.
Ruth Solomon Author nand avid reader...
------------------------------------------