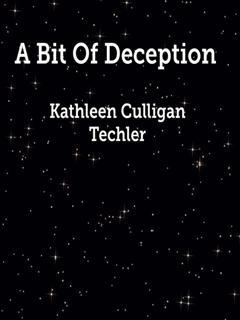 Download Add to Cart $1.00
Bitter experience has shown Diane that a wealthy woman like herself cannot find true love. She lives for her son and her manufacturing business, with line dancing classes as her social life.
Since the death of his perfect wife, Jim has closed his heart to everything in life except his daughters and hid work. His friends can't coax him out of his shell.
When fate brings Diane and Jim together, how could a bit of deception possibly go wrong? It will surely determine whether or not Jim's love is real.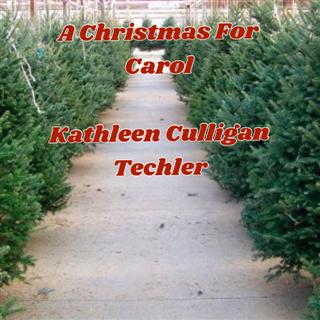 Download Add to Cart $1.00
Fatigued by her teaching job, disillusioned by her boyfriend, and tired of the ice and snow, Carol looks forward to spending a balmy Christmas vacation alone at her Aunt Minnie's Florida condo, relaxing by the pool, until she discovers Aunt Minnie has other plans for her. She gradually learns the real meaning of Christmas, but when she finds herself falling in love, a terrible mistake seems to dash all of Carol's hopes.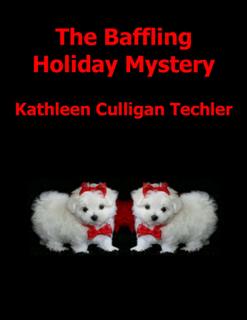 Download Add to Cart $1.00
Amid the snow and glitter of the holidays, business has been so good at Gayle's new dog grooming shop that she hasn't had time to read the paper. But her happiness is cut short when she receives a phone call that her mother is in the emergency room. In her anxiety, she allows Greg, a new customer, to deliver Pierre the poodle to his owner.
Is Greg the nice guy he seems to be? Or is he involved in the dognapping ring operating in the area? Why doesn't Pierre arrive at his home? Does nineteen-year-old Carrie's horoscope shed light on the matter? Will Gayle ever learn the answer to the mystery?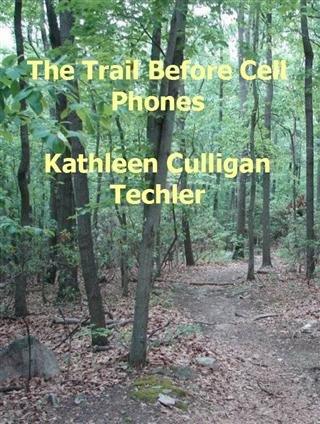 Download Add to Cart $1.00
Joe's camping trip with family and friends becomes
a father's worst fear.
Can prayer help?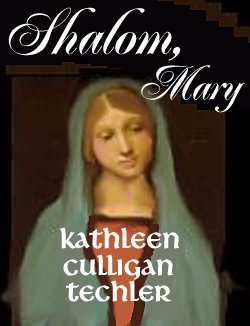 Shalom, Mary ***
Download Add to Cart $4.50
How did the young teenage Mary feel when an angel told her she was to become the mother of the Messiah? What was it like being a refugee in Egypt? What was daily life in Nazareth like?
Shalom, Mary, is this author's attempt to put Mary's thoughts into letters she might have written to a childhood friend. It starts with the angel's visit and ends after Jesus' ascension into Heaven.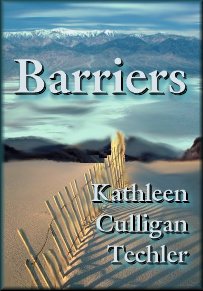 Download Add to Cart $4.50
On one of Florida's barrier islands, where physical therapist Marya Pierson and her sister Penelope have just inherited their parents' condominium, Marya is determined to honor her father's final requests. He had asked her to find and destroy a mysterious something he believed would devastate Penelope, and he wanted Marya to make sure Penelope's new fiance wasn't merely after her money.
Marya finds Drew, Penelope's fiance, annoying but disturbingly attractive. But she must see him often, since she makes home care visits to his uncle Walter, a stroke victim. Penelope, a quirky, impulsive New York model, visits the island sporadically.
When self-sufficient Marya discovers the mysterious secret, she is forced to ask Drew's help in keeping the information from Penelope, even though she is still unsure of his intentions toward her sister.
Marya and Drew fight their growing attraction as one barrier after another keeps them apart.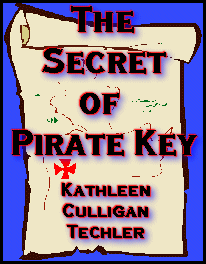 Download Add to Cart $4.50
While Adria and her cousin Toby hunt for the pirate treasure she hopes will allow her to move back to Minnesota, Toby's new stepfather behaves very suspiciously. What is his deep dark secret? Is he involved in a crime?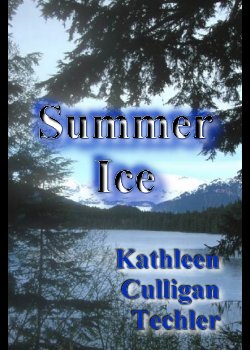 Download Add to Cart $4.50
Ignoring news of the "Ether Robber" who has been plaguing the city, Courtney and her best friend, Nancy, hope to pass their senior figure skating test before starting college in the fall. But a suspicious accident and a robbery interrupt their plans. When Courtney begins to investigate, someone at the spooky old rink tries to stop her--permanently.