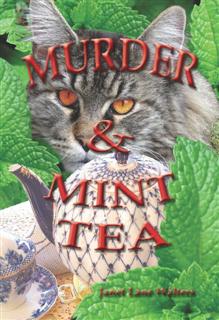 Print Add to Cart $15.50
Download Add to Cart $4.50
Katherine Miller has retired 
from two careers, one 
as a nurse and the other
	as a church organist. 
Though the has no desire 
for a third career, she may
be forced to take become a 
detective. Her latest 
tenant has brought trouble
to the neighborhood. When 
Rachel's body is found in 
Katherine's garden she
recognizes the murder weapon 
and knows any of her near 
and dear could be the killer. 
She refuses to accept that 
a friend or relative could 
be a killer and seeks to 
find the culprit.

Print Add to Cart $15.60
Download Add to Cart $4.50
The current organist at St. Stephen's has left and Katherine has been asked to chair the search committee for a new organist. The moment she hears Roger Brandon's artistry she knows he is the one for his mastery of the instrument is enough to tempt an angel. Roger accepts the position and along with his musicality, he brings trouble. Handsome and charismatic, the women of the congregation fall in love with him. One of them is a troubled woman, another her teenage daughter and the third Katherine's friend. Katherine begins to suspect Roger's dark secret. Will she be in time to avert a tragedy?
Print Add to Cart $15.50
Download Add to Cart $4.50
Feeling guilty about her 
role in the recent murder 
at St Stephen's, Katherine 
accepts her friend Lars' 
invitation to spend 
New Year's Eve and a few 
weeks with him in Santa Fe. 
She rents a car in Albuquerque 
and drives to his house.  
He isn't there and his 
partly eaten breakfast is 
on the table. 

Neither his son or daughter 
know where he is. 
That night she receives a 
call and goes to the hospital 
to pick him up. He has no 
idea what happened. Neither 
does she but she is worried. 
His daughter dislikes Katherine 
and goes out of her way to 
make her father's guest 
feel less than welcome.
 
When Lars and Katherine travel 
to a nearby ski resort they 
receive a call that Lars' daughter 
has been kidnapped. What is going on? 
As the mysteries swirl about 
them Katherine worries about 
her friend's safety and the 
murder of his daughter and one 
of his employees deepens her concerns. 
Can she learn what is happening 
before Lars becomes a victim?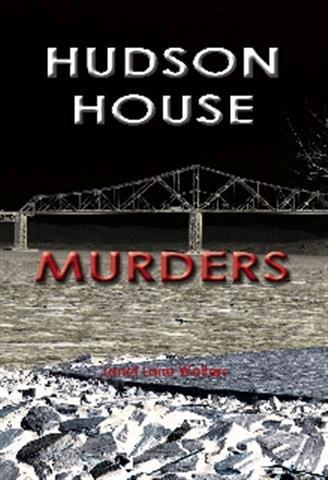 Hudson House Murders
Print Add to cart $16.08
Download Add to Cart $4.50
The Hudson House Murders -- Katherine Miller's newest tenant is the estranged granddaughter of Katherine's good friend. She vows to bring the pair together. When her friend falls and fractures her hip, she is taken to an exclusive nursing home called Hudson House. Katherine visits her there and her friend is concerned about several deaths of patients at the facility. Katherine's friend seems to be recovering very well. Her sudden death sets off Katherine's fears. She decides to go undercover at the nursing home. Her license is still valid and she takes a position at the hospital. Soon Katherine is involved in deep water. Can she learn who is behind this scheme to end the lives of elderly wealthy patients before she becomes a victim?'
Download Add to Cart $4.50
The wedding plans are giving Katherine fits and she takes a short trip to visit her friend, who has a shop called Herbal Haven. There she meets Joyce's partner Brenda. Brenda is a micro-manager to the extreme and Kathrine suggests her friend buy the woman out. Joyce thinks this is a good idea but finding a loan seems impossible. Lars, Katherine's soon to be husband steps in. He often loans struggling businesses a hand. The day of the wedding arrives and Katherine wonders where Joyce is. At the reception, her worries drive her to a phone call. Brenda, the micro-manager is dead and Joyce is the main suspect. Katherine must act. A friend is in trouble and she leaves the reception and drives to Vermont. Lars follows her and they are soon involved not only in who killed Brenda but in discovering just what Brenda has added to what Herbal Haven sells.
The Quest For The White Jewel
(The Jewels of Earda Book 1)
Print Add to Cart $15.39
Download Add to Cart $4.50
On the world of Earda, 
the Jewels rule all. 
Power flows from their 
depths, and the world 
responds to the will 
of their holders - and, 
the will of holder
of the Black Jewel, 
which rules them all. 
Yet, legend speaks of 
a time when there was 
no Black Jewel, and the 
lands were ruled in peace 
by the White Jewel. They are 
merely legends, now, the truth 
of it lost in the mists of 
time. Or are they? Liara 
and her foster-brother, 
Brader, intend to find out. 
~~~~~~
"An incredible journey 
into a detailed and vibrant 
fantasy world!"
- Mike Pettigraf, 
Paper Tiger Reviews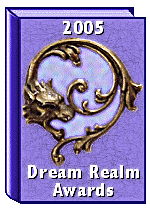 Congratulations to
Janet Lane Walters
for being a finalist in the
Dream Realm Awards.
(The Jewels of Earda Book 2)
Print Add to Cart $14.73
Download Add to Cart $4.50
The Brotherhood of Mages -- 
The Black Jewel has been 
destroyed and several
 of the Jewels of Earda 
need Holders. In their 
hidden refuge, the Brotherhood
      of Mages plot to destroy 
the newly-found peace. 
When Jindera's brother is
 kidnapped by the Mages, 
she vows to rescue him. 
She joins with Corin, 
a peddler and former thief 
who has his own issues 
with the Brotherhood. 
His way of dealing with 
them is avoidance. 
When Jindera is injured, 
Corin knows he must help 
her. They encounter the 
Holders of the Orange 
and Green Jewel. Jindera
bonds with the Red and 
this small group seeks 
the Brotherhood, hoping if
      the refuge is destroyed, 
evil will be defeated 
and peace restored to Earda.
      Can they rescue Jindera's 
brother before the confrontation?

The Secret of The Jewels (The Jewels of Earda 3)
Print Add to Cart $16.50
Download Add to Cart $4.50
The Black Jewel has been
destroyed and the White Jewel
rules the others. The Brotherhood
of Mages are in flight and
many of the mages are dead.
Something troubles the Jewel Holders.
The words of an elderly Healer
send them on quests to find the
secret of the Jewels they hold.
Are the Jewels merely tools or
is there a hidden danger in their use?
The seven Holders must learn the truth.
Prescription For Love
Print Add to Cart $14.94
Download Add to Cart $4.50
The position as patient care 
coordinator is single mother 
Ginny Barr's dream come true, 
allowing her to raise her 
daughter and young niece 
in the suburbs instead of 
the inner city. 
When the Chief of Orthopedics, 
and her greatest supporter, 
has a heart attack, his son, 
Blake Marshall joins the 
practice. Blake wants Ginny 
in his bed and pursues her. 
Though attracted to him, 
Ginny recalls his arrogance 
at a meeting several 
years earlier when he dismissed
      her judgment about a patient. 
Blake is faced with convincing 
Ginny of his love.


---

      PRESCRIPTION FOR LOVE is 
a medical romance that 
depicts hospitals and the
      people staffing them, who 
face crises with aplomb. 
Ginny is a sympathetic heroine 
and Blake is delicious. 
Ms. Walters knows young 
children and draws them 
with a true pen, adding 
fun to the courtship. 
I recommend anyone wanting 
a fun and engrossing 
story to pick up this book.~~
by Karen Larsen, 
Scribesworld 4 Thumbs Up

Reviewed by Kathy Boswell 
This contemporary medical 
romance had all the elements 
it takes to make a good book. 
There was conflict, 
misunderstanding and most 
especially love, lots of love. 
Ginny Barr had a hard life 
but she is bound and 
determined to climb out 
of the gutter and make 
something of herself, even 
when she found out she was 
pregnant by the man she 
loved whom she found out 
already had a wife and 
children. 
Then her brother Joey dropped 
his two month old bi-racial 
daughter off for just a 
couple of weeks that turned 
out to be two years and 
counting.  Now Ginny has a good 
job, has just moved not 
only her family but her best 
friend and her mother out 
of the city to a nice duplex. 
The only problem is she 
is having problems at work 
with a nurse who wants her 
job. Then Dr. Marshall's 
adopted son Blake shows up. 
He's everything she could 
want in a man but he only 
wants an affair. Ginny wants 
more for her and her girls. 
Blake misconstrues several 
things and doesn't know how 
to admit he's wrong but Ginny 
and her girls will straighten 
him out. Now if only they 
could make him admit that 
he loves them all and doesn't 
want to let them go. I 
thoroughly enjoyed this 
book and zipped through 
it in no time to a most 
satisfying ending. Kathy's 
Faves and Raves
http://home.fuse.net/
romanceandfriends/favesandraves.html 
Member, Reviewers International 
Organization (RIO)
	

---

Janet has once again captivated 
readers in this marvelously 
written romantic comedy, 
"Prescription For Love." Throw in 
one head-strong devoted mother 
looking for love and one gorgeous 
man who thinks he's a gift to all 
women and what do you get, a 
highly entertaining love story 
that will sweep your afternoon away. 
Once you start reading, 
"Prescription For Love," 
you won't be able to put it down. 
Enjoy! I know I did! 
Kim's Reviews~~Reviewed by Kim
      Gaona http://kimgaona.com/
	

---


Joey Barr left his infant 
daughter, Manda, with his 
sister for a month or two 
so her could come to terms 
with the death of "Pookie", 
the birth mother of Manda. 
Two years later, Manda was 
still with Ginny Barr. In that 
time, Ginny raised Manda with 
her own daughter, Honor. She 
supported herself and her 
two girls while slowly climbing 
the nursing ladder in the poorer 
hospitals. Then she got the 
position as Patient Care 
Coordinator (PCC) of the 
orthopedic unit at Hudson View 
General Hospital. The Chief of 
Orthopedics, Dr. Charles Marshall, 
had been like a father to Ginny. 
  The only difference was in 
their skin color. She was ebony. 
Charles was ivory. 
Problems began when Charles's 
adopted son, Dr. Blake Marshall, 
came onto the Orthopedic Surgeon 
staff. Ginny had her hands full 
already! She had two girls to 
support, a missing - no good - 
brother, a nurse who wanted 
Ginny's job and purposely caused 
trouble (even at possible harm to 
the patients), staff upset at the 
new classes she set up (due to 
vicious false rumors of possible 
terminations), and a boss 
who wanted her gone - 
as of yesterday! The last 
thing she needed was handsome 
"Dr. B" trying to lure her 
into his bed! He may not 
remember when they had met 
once before, but she never would 
forget! His attitude almost 
harmed a patient! But 
Dr. B was confident he would 
change lovely Ginny's mind! 
He never dreamed her 
rejections would ultimately 
lead to his richest rewards!
*** EXCELLENT AND HIGHLY 
RECOMMENDED READING! 
Janet Lane Walters has written 
another winner. 
With each book she seems 
to get better and better. 
This latest hooked my 
interest immediately and 
never let go. Constant 
surprises appeared
to keep me off balance. BRAVA! 
*** Reviewed by Détra Fitch

Whispers Out of Yesteryear
Print Add to Cart $14.40
Download Add to Cart $4.50
During the French and 
Indian War, Willow Who Weeps' 
village is destroyed by 
a band of hostile braves 
led by Rene Du Barri. 
Joined by an English friend,
Jonathan Reed, Willow Who Weeps 
searches for the Frenchman. 
Vengeance will be hers for 
not only has he destroyed 
her home but he drove her 
sister to kill herself. 
Instead of slaying Du Barri, 
Willow Who Weeps is killed 
but she vows to follow Du Barri 
to the spirit world and beyond. 
Jonathan is left to raise their 
two children alone and settles 
near the place Willow Who Weeps 
died. Awakened by a cry, 
"Not the children,"  
Willow Carey is frightened 
by the return of a dream 
that began at Indian's Sorrow, 
a house she inherited from her 
aunt. This inheritance has 
caused a rift with her twin 
sister, Brooke.
 She learns about the death of 
her father and step-mother and 
though she doesn't want to go, 
leaves for Indian's Sorrow 
to take charge of her young 
half-sister and brother. 
The dreams began at Indian's 
Sorrow and Reid Talbot, the man
she loved now lives there with 
his family. She has never forgotten 
him. Reid, not a widower hasn't 
forgotten her. 
Slowly they learn to trust each 
other again. The dreams begin again 
and Reid also dreams. 
On the day of the funeral, 
Brooke and her fiance, Barry Dubois 
arrive. Willow takes an instant 
dislike to this ce-eyed man. 
He wants the land and is willing 
to do most anything to obtain the 
deed. Willow and Reid must learn 
what their dreams mean before the 
whispers from yesteryear destroy 
their new found happiness.



Janet Lane Walters once again 
picks at your imagination. 
She keeps you on your toes 
as she leaps from past to present 
in the most intriguing way 
imaginable. Whispers Out Of 
Yesteryear will keep you turning the pages.
~4 stars~Tabitha Tasker~All About Murder
      ~~*~~
Janet Lane Walters has an 
impressive, versatile talent...for 
an absorbing tale of enduring 
love, I highly recommend 
WHISPERS OUT OF YESTERYEAR.
~~Jane Bowers, reviewer/editor
~Romance Reviews
      Today~www.romrevtoday.com
      ~~*~~
Ms Walters has written a tale 
of love that has lasted through
the ages, and beyond. 
One that will have you on the 
edge of your seat, asking for more. 
WHISPERS OUT OF YESTERYEAR 
is a masterpiece you will not want to
miss. I can only hope for more 
of these wonderful stories from a very talented,
      and versatile, author in the future.
      WHISPERS OUT OF YESTERYEAR 
is definitely a must read. 
~~Sue Hartigan

Print Add to Cart $5.54
Download Add to Cart $1.00
Ira Griggans was the
meanest man in town.
Or so everyone said.
But, a lone minister new
to the town now has
to deliver his eulogy -
and he discovers that writing
a eulogy for the meanest man
in town is not as simple
as it might seem.
~~~~~~~~~~~~~~~~~~~~
Maude, There's a Body on the Lawn
Print Add to Cart $5.81
Download Add to Cart $1.00
Some surprises are funny. Some aren't.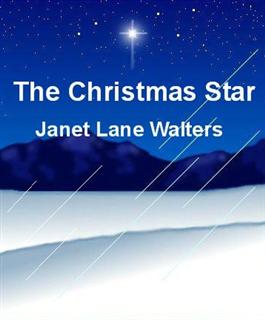 Print Add to Cart $5.50
Download Add to Cart $1.00
In trying to impress her mother
and sister with a perfect
Christmas dinner and the perfect
house, Ruth has lost the meaning
of Christmas.
Her frantic preparations leave
her little time for the real
meaning of the holidal until
a bright star points the way.

~~~~~~~~~~~~~~~~~~~~~~~~`

Just A Smile
Janet Lane Walters
Print Add to Cart $5.59
Download
Add to Cart $1.00 
Mildred is a nurse, working 
in the hospital where 
Mister Brent lies dying. 
Mildred loathes death, 
and is deeply repulsed by 
the dying man. Little does 
she know that he will 
teach her a lesson about 
life, death, and 
freindshiip.